Main information:
Children's pages
Hello,
I'm Leo and I've got some Internet pages for you with games, puzzles and something to make.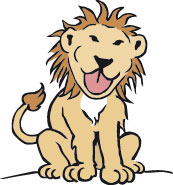 As well as a kit for making your own royal crown, there's a memory game to play and puzzles with pictures from Neuschwanstein.
And by the way, if you and your parents like visiting palaces and castles, it's worth getting our annual season ticket or 14-days-ticket!
Have lots of fun with all the things to do.
Leo
A word to your parents: For space and safety reasons prams and buggies etc. are not permitted in the castle.
---